We are hiring! #gopurple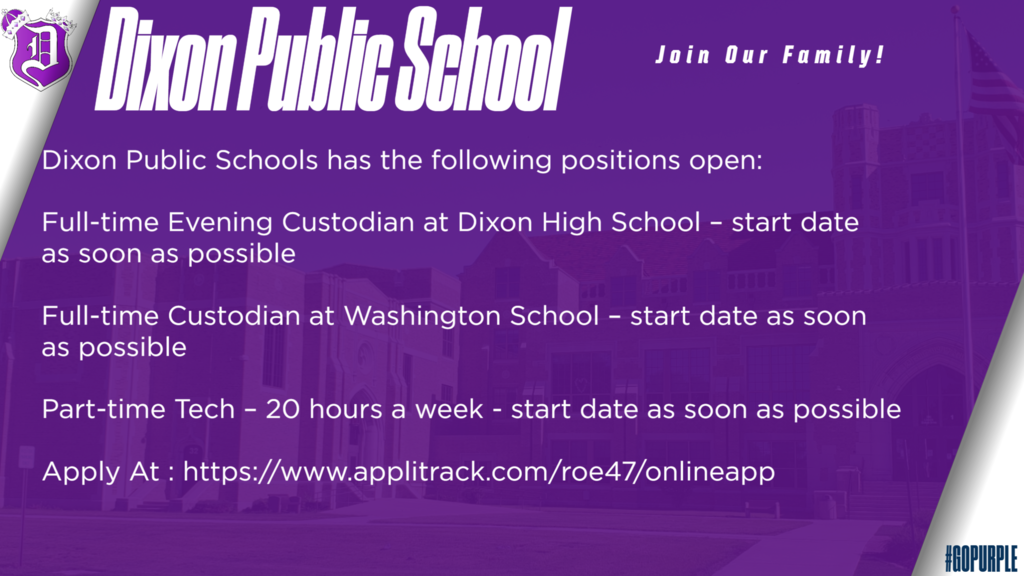 PreK for All superstars presenting at Dixon Rotary today. Thank you Mrs. Wolfley, Mrs. McCullough, and Miss Babin. #GoPurple. #PrekRocks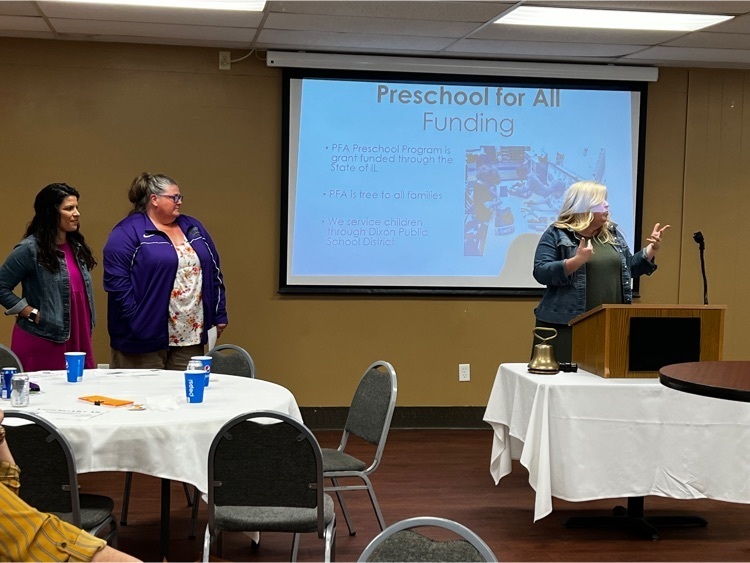 Mr. McInnis presenting the STEP program at Dixon Rotary today. #GoPurple. #LCSEA/DPSProgram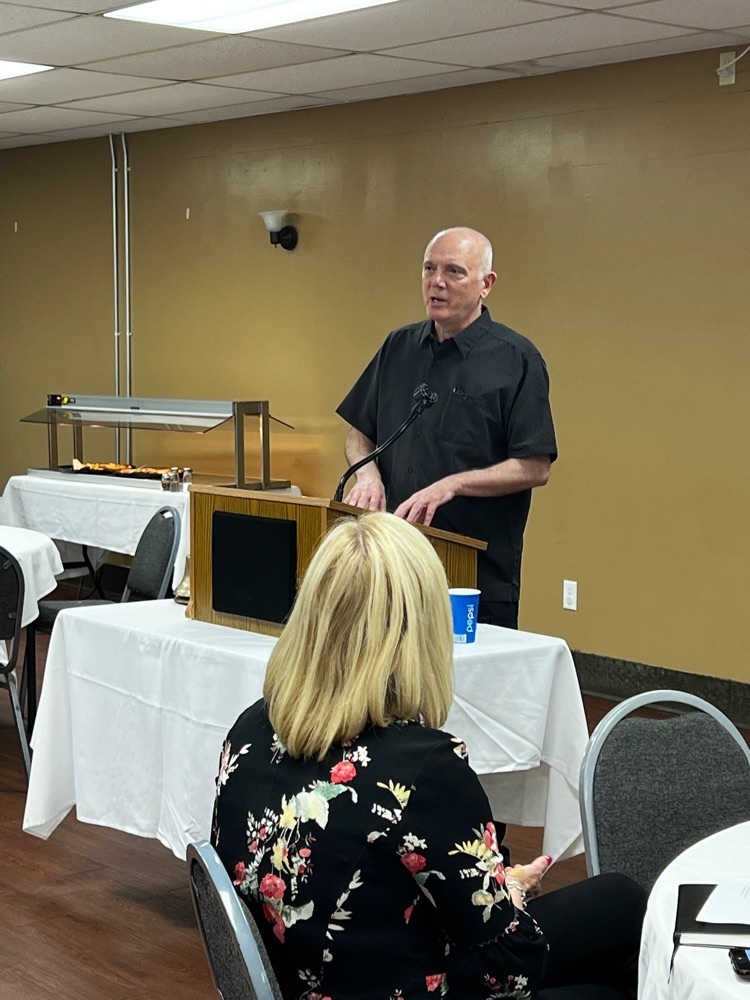 Please join me in congratulating Mrs. Wilson on being the Co-Support Staff Employee of the Year. #GoPurple #YouRAwesome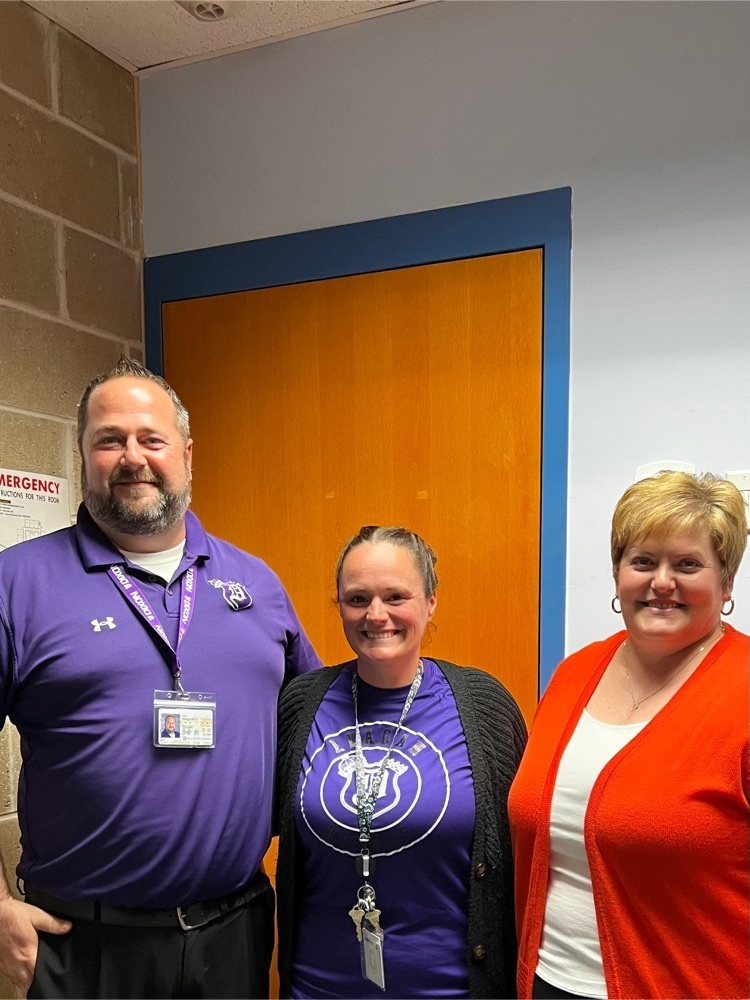 Please join me in congratulating Mr. James on being the Co-Support Staff Employee of the Year! #GoPurple #YouRAmazing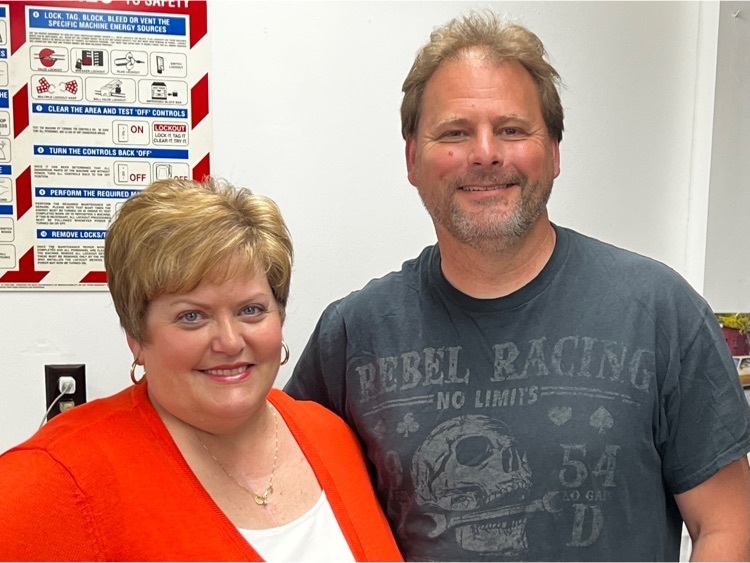 Please join me in congratulating Mrs. Munson on being DPS#170's Certified Employee of the Year! #GoPurple #YouRAmazing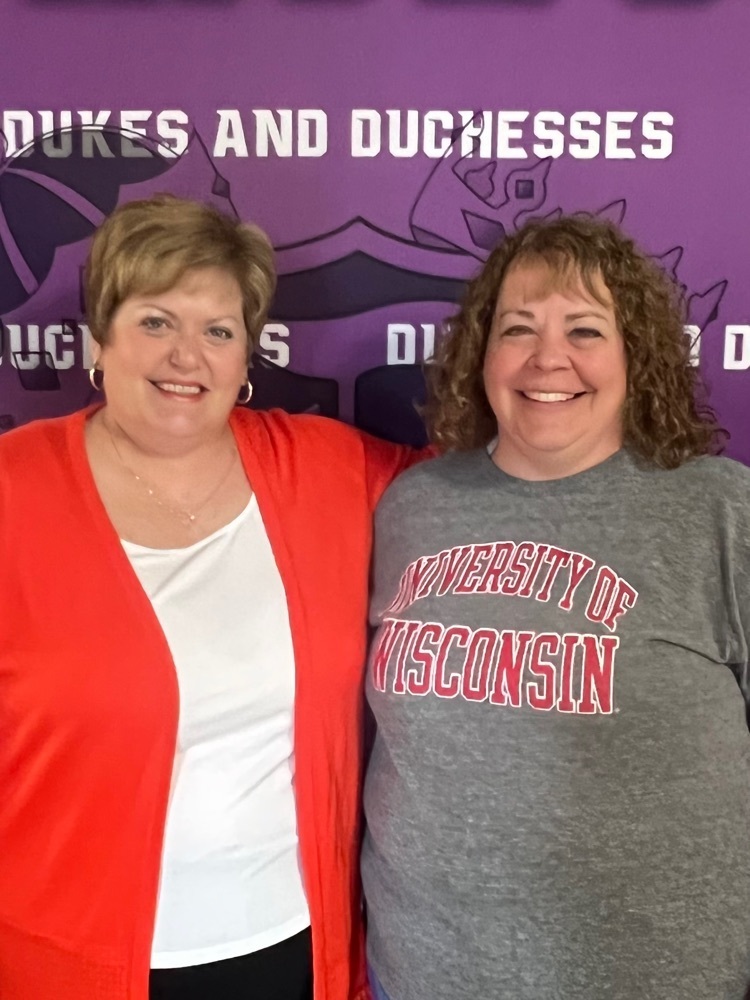 We would like to congratulate one of our kindergartners! Abbi is one of the Young Author winners for our district. Her winning story is titled, I See You.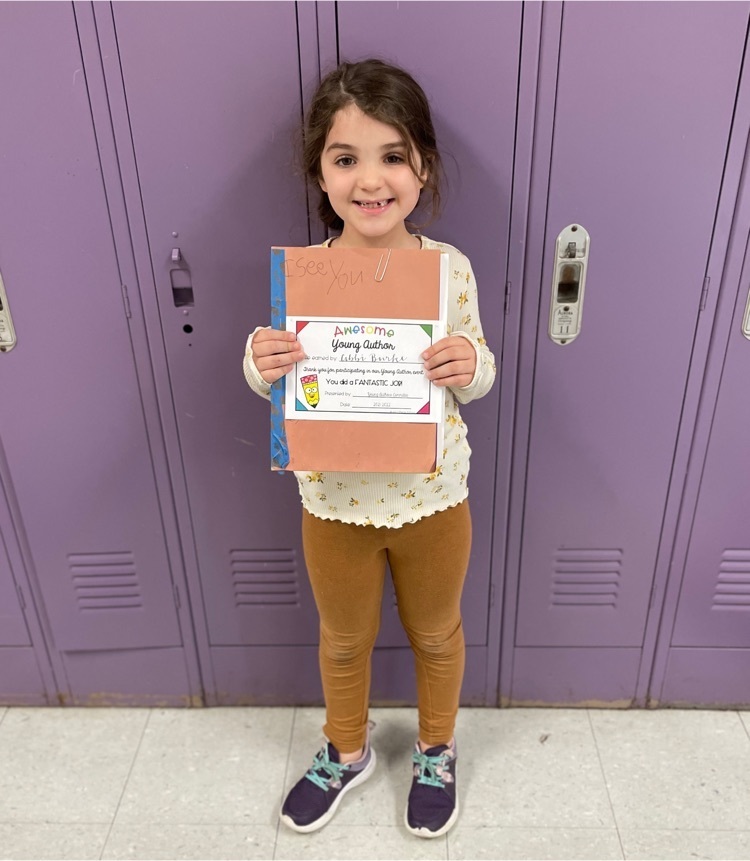 Congratulations, Dr. Grady on being Dixon's Citizen of the Year! We are so proud of you and are lucky to have you lead DHS. #GoPurple #COTY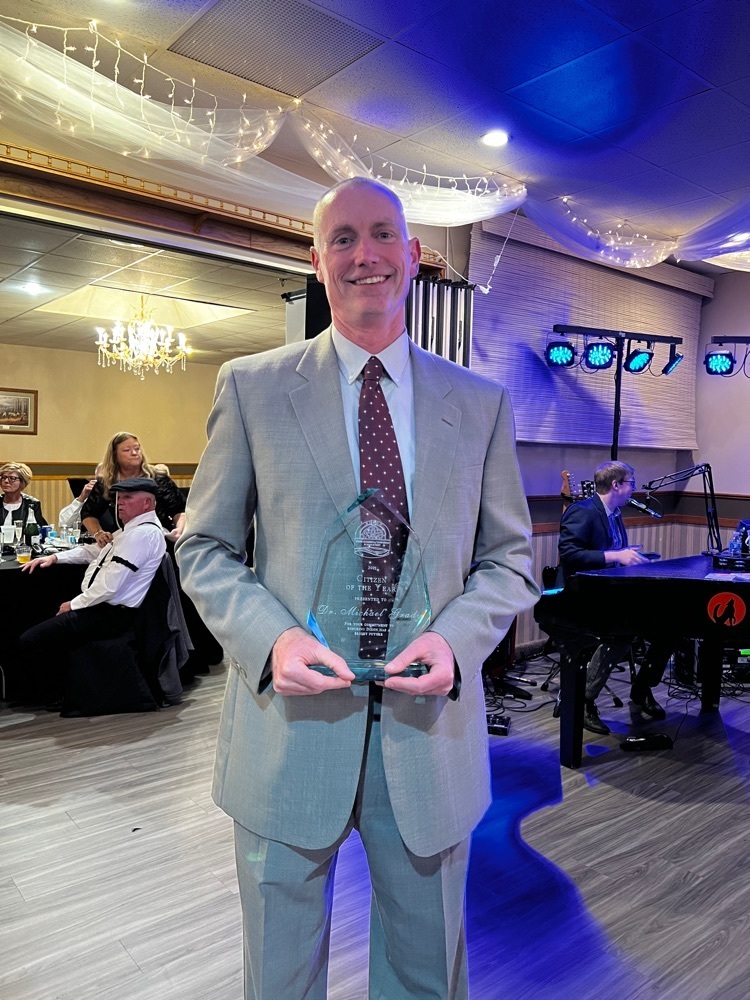 Kindergarten had their Spring Concert tonight at DHS. The students were so excited to share what they have been learning into in Mrs. Dunne's music class! They all do a wonderful job! 🎶 🎵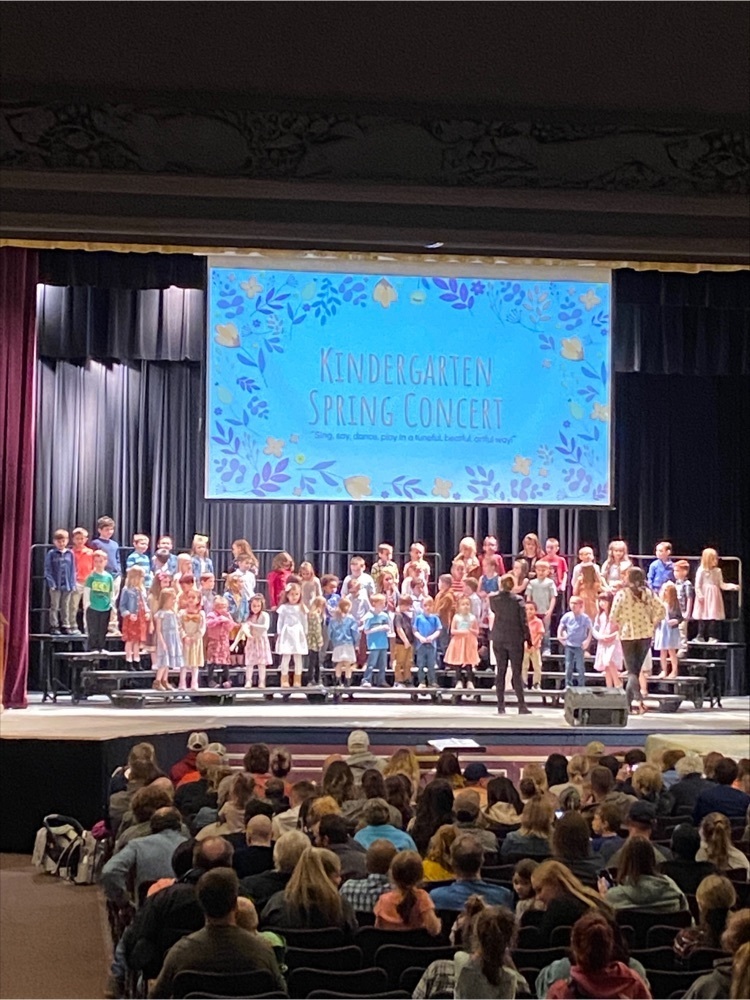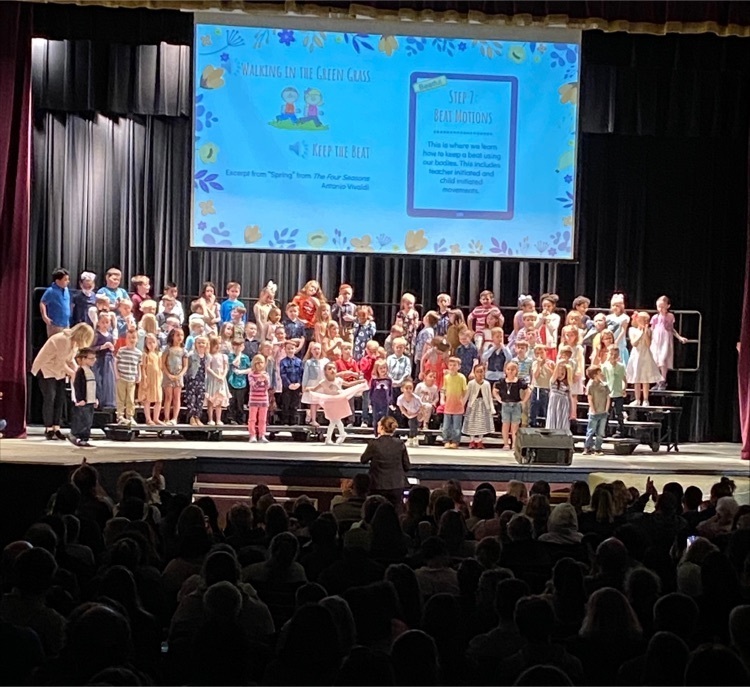 Earlier this afternoon, an Illinois Central School Bus was involved in an accident on Route 2 between Oregon and Byron. We want to confirm that NO DPS #170 students were on the bus at the time of the accident. We are awaiting additional information from law enforcement. There are delays in bussing this afternoon due to the closure of Route 2.

See everyone on April 4!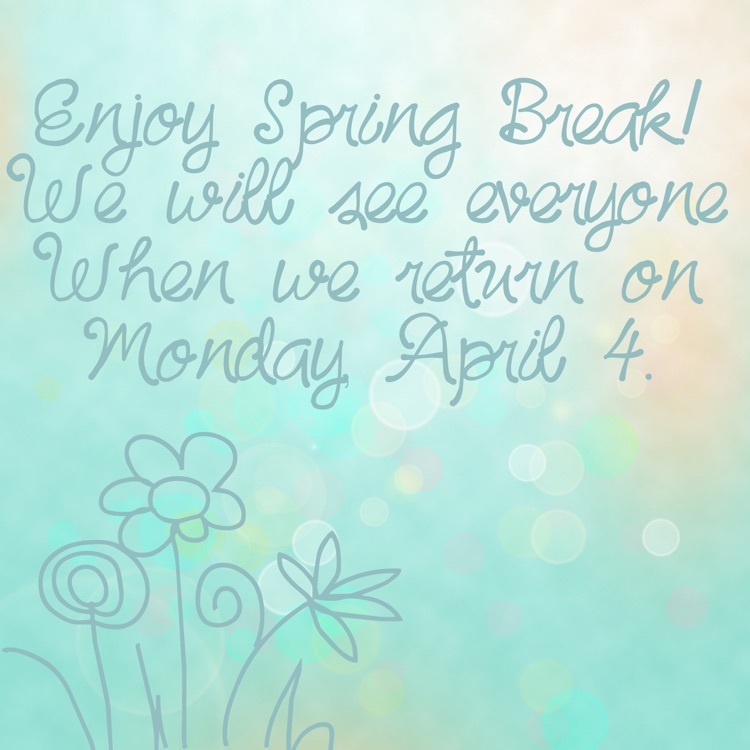 Today, March 21 is World Down Syndrome Day! At Washington many staff and students joined the Rock Your Socks initiative and celebrated our differences! These pictures are from Mrs.Miller's Kindergarten Class! #WorldDownSyndromeDay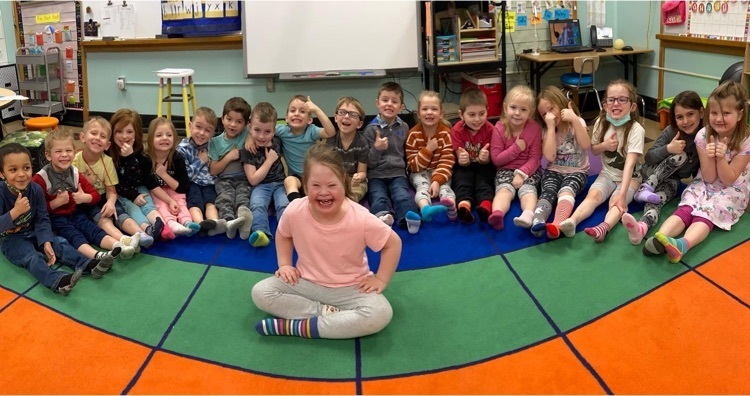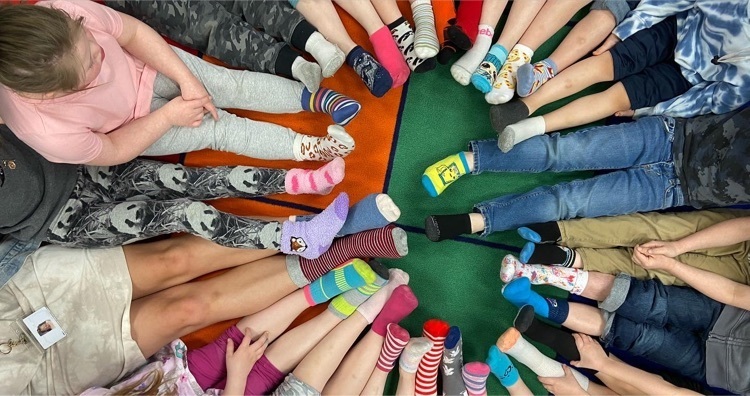 Congratulations to DHS' Group Interpretation team on being awarded All Cast at sectionals! #GoPurple #AwesomeCast #SoProudofYou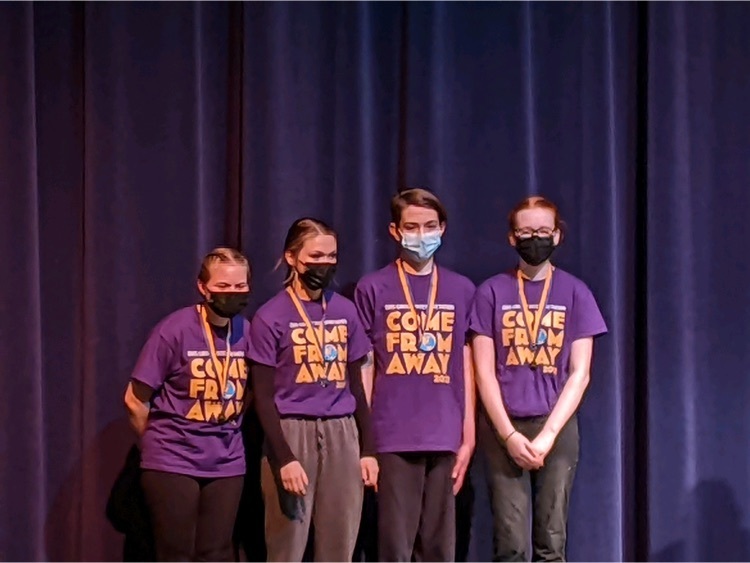 Congratulations to DHS' Group Interpretation team at sectionals today. You were awesome and we are so proud of you! #GoPurple. #BreakALeg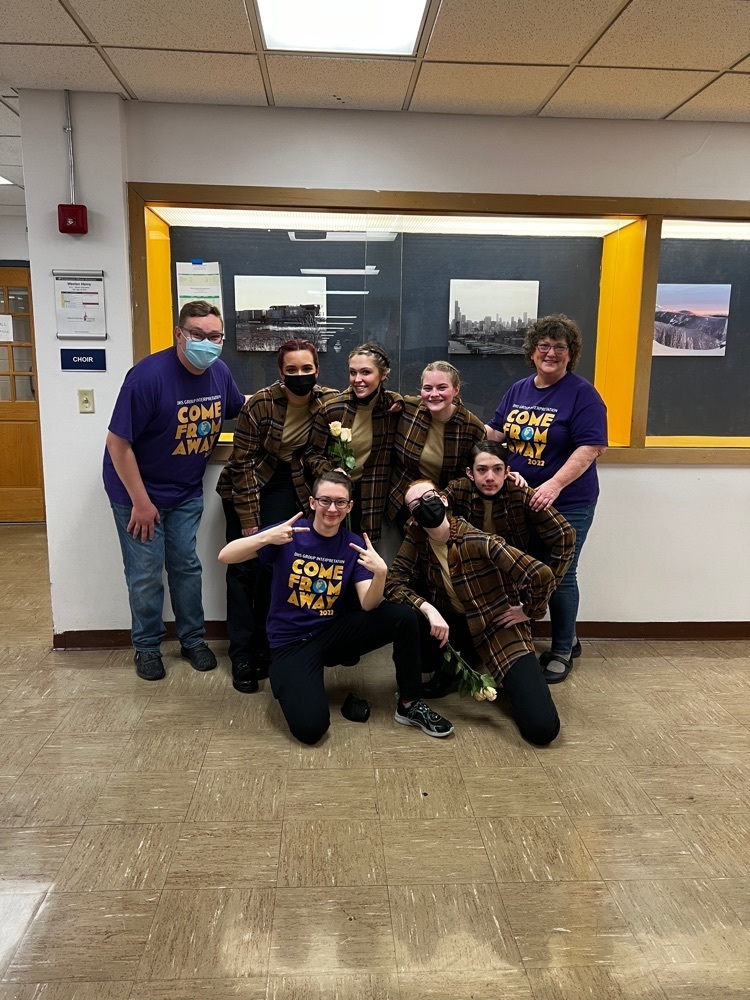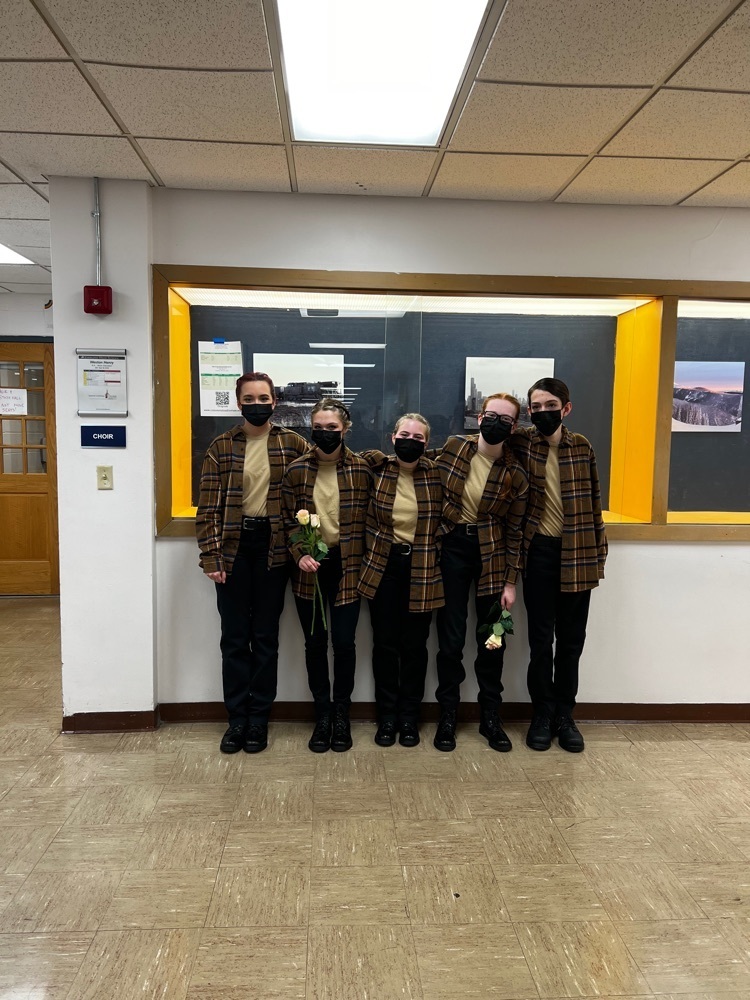 Isabella G. and Hayden S speaking at Dixon Rotary today. #GoPurple #SuperStudents

Congratulations to our DHS Group Interpretation team on "Come From Away." Their performance was riveting and showcased their incredible talent. Good luck at Sectionals in Sterling. #GoPurple #GITalent

Congratulations to our DHS Group Interpretation team on "Come From Away." Their performance was riveting and showcased their incredible talent. Good luck at Sectionals in Sterling. #GoPurple #GITalent

The 5Essentials Survey closes on Friday! Parents, it's not too late to take a survey for each building you have a child in. Our goal is 50% for each building and we are getting close. Here are the parent response rates for schools in Dixon USD 170: Dixon High School: 25% Jefferson School: 45% Madison School: 33% Reagan Middle School: 21% Washington School: 45% We use your responses in drafting our School & District Improvement Plans and setting goals for Administrators. #GoPurple #ThankYouParents