February is Fire Safety Month and the DFD have been and will continue to be in our school throughout the month teaching our first graders about Fire Safety! 🔥 👩‍🚒

🐝🏆Congratulations to this week's Bee Buck Winners! Continue to work hard being ready, safe and kind! We are so proud of you!🐝🏆

Several teachers and administrators from DPS attended the #15fixes workshop in the Dells Monday & Tuesday! What a great learning experience as we open our eyes and ears to change! #STAGR 📸 FIRST Educational Resources

The DPS #170 Community Engagement Committee is requesting that parents/guardians take our Social-Emotional Needs Survey to help us understand how we can support families. Click on the link below to access the survey. The survey will be open until 5 p.m. on Friday, February 10, 2023. Students in grades 5-12 will be taking the survey in the next few weeks. Buildings will be reaching out to inform you of the date, time, and ability to opt your child out. Please contact the District Office with any questions.
https://forms.office.com/r/4UMcLi2vAy

🏆🐝Congratulations to our Bee Buck Winners! Way to work hard at being ready, safe and kind! We are so proud of you! 🐝🏆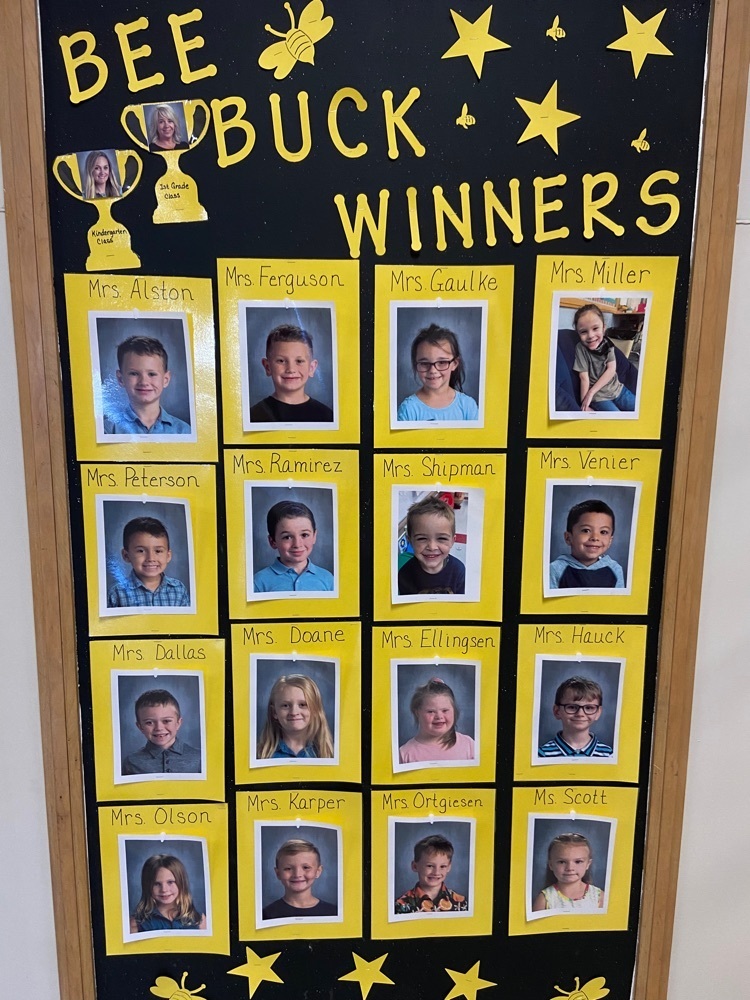 Please click on the link below for a statement from the Dixon Police Department and Dixon Public Schools. While this is being investigated, students and staff are proceeding safely with their day. We will keep you informed throughout the day as information is made available.
https://5il.co/1nozh

Matthew and Harry are DHS student representatives at Dixon Rotary today! #RotaryRocks #OutstandingStudents #BePurple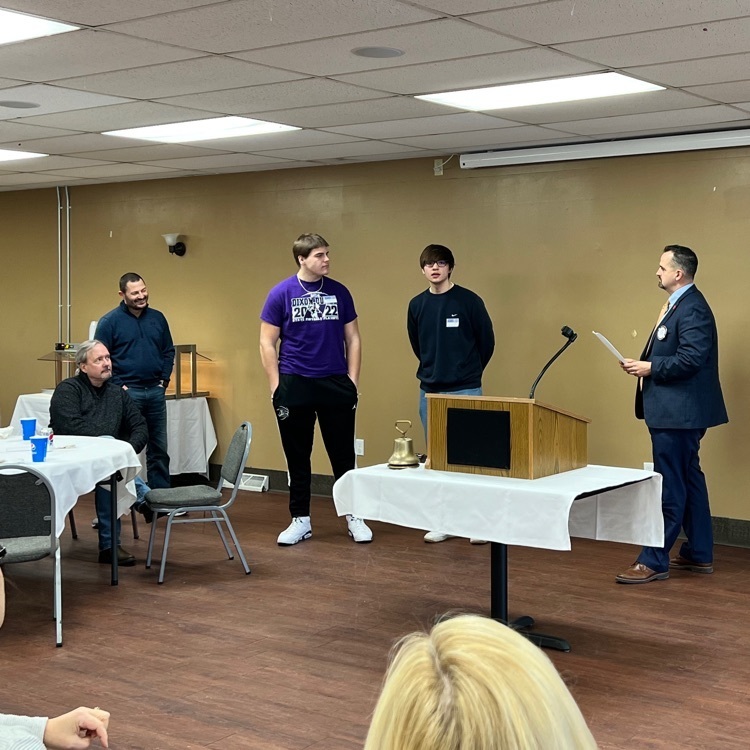 DPS #170 will be conducting law enforcement safety drills in each building starting in February. Buildings will be sending out reminders to families, one to two weeks before the drill. Please contact your building principal with any questions.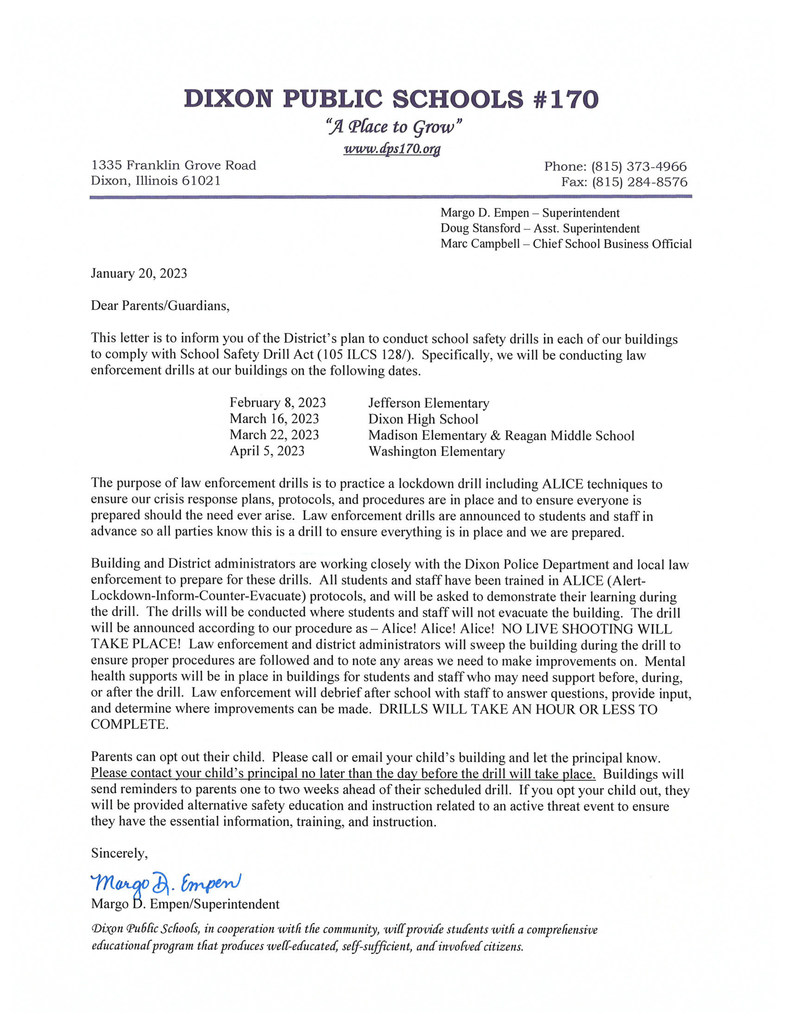 DPS #170 will be conducing law enforcement drills at each building beginning next month. Please click on the link below to read an informational letter from Supt. Empen. Buildings will send out reminder letters to parent prior to the drill dates.
https://5il.co/1nldc

Here are our 1st Semester Perfect Attendance Winners! Congratulations!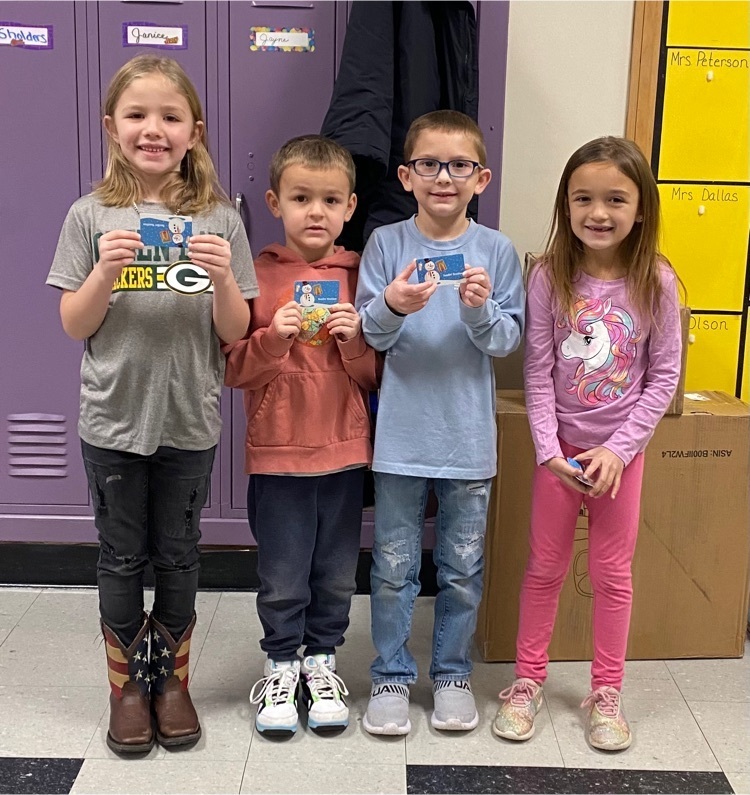 Any students placed out of district will be off school tomorrow. The district will notify the schools that students will not be in attendance.

All Dixon Public Schools will be closed on Thursday, 12/22/22 due to the upcoming inclement weather. There is NO e-learning tomorrow. Please check our website/social media for updates during break. School resumes on Thursday, 1/5/23.

One of our students got a big surprise when her Daddy showed up to surprise her after returning home from deployment! What a wonderful Christmas gift for this family! ♥️

You received a text today letting you know that bus 6 was delayed. It was delayed due to a minor accident. There were no injuries. Dixon Police responded to the scene and the bus finished its route as normal. Please contact your child's school with any questions.

Ella G. and Jaxson G. at Dixon Rotary Club today. #BePurple #SuperStudents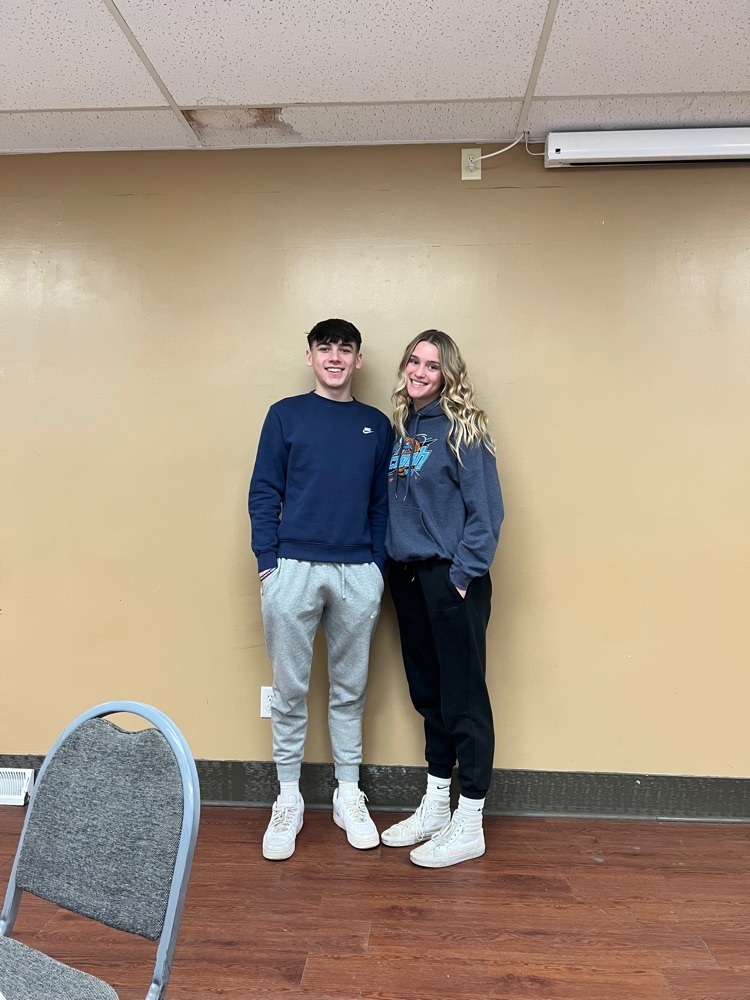 We look forward to seeing everyone back in school tomorrow! Let's finish first semester strong DPS! #BePurple #Thankful

E-Learning or Snow Days - What you need to know At the start of inclement weather we discuss the use of E-Learning Days and Snow Days. At last night's Board Meeting, Mrs. Empen discussed the reasoning behind when each day is utilized. The information below explains for parents, guardians, students, staff, and the community the District plans moving forward when having to decide how to proceed if and when inclement weather arrives. E-Learning Days: An e-learning day will be utilized districtwide when there is enough advanced notice that teachers can prepare appropriate learning materials for students to work on while at home. For students in grades Pre-kindergarten through grade 5, learning packets will be sent home with students in anticipation of an e-learning day. Pre-kindergarten through grade 5 students will utilize Seesaw for e-learning days as well. For students in grade 6-12, lessons and Zoom/Teams meeting times will be uploaded in Canvas prior to the 7:45 a.m. start time. E-learning days do not require adding additional days to the end of the school year. Snow Days: A snow day will be utilized districtwide when there is not enough advanced notice for teachers to prepare appropriate learning materials for students to work on from home. When a snow day is called, students and teachers are not in attendance. Snow days are required to be made up utilizing the emergency days added to each year's school calendar. I will utilize our automated call and text system to announce plans on inclement weather days. Please make sure that phone numbers are updated in Lumen to ensure you receive the call or text. We will continue to notify local radio stations, television stations, our website and social media pages when inclement weather arises. The fastest way to receive inclement weather information is through our automated call and text system.

Congratulations to all of our Bee Buck Winners this week! Way to be ready, safe and kind! 🐝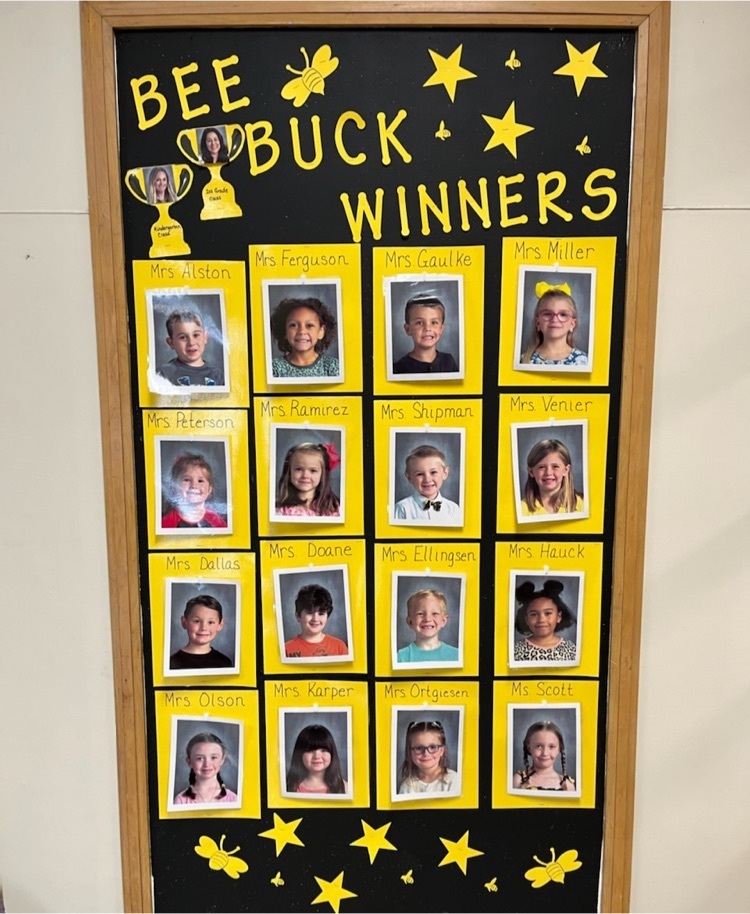 Kindergarten classes paraded for each other today. They enjoyed seeing each other's costumes!